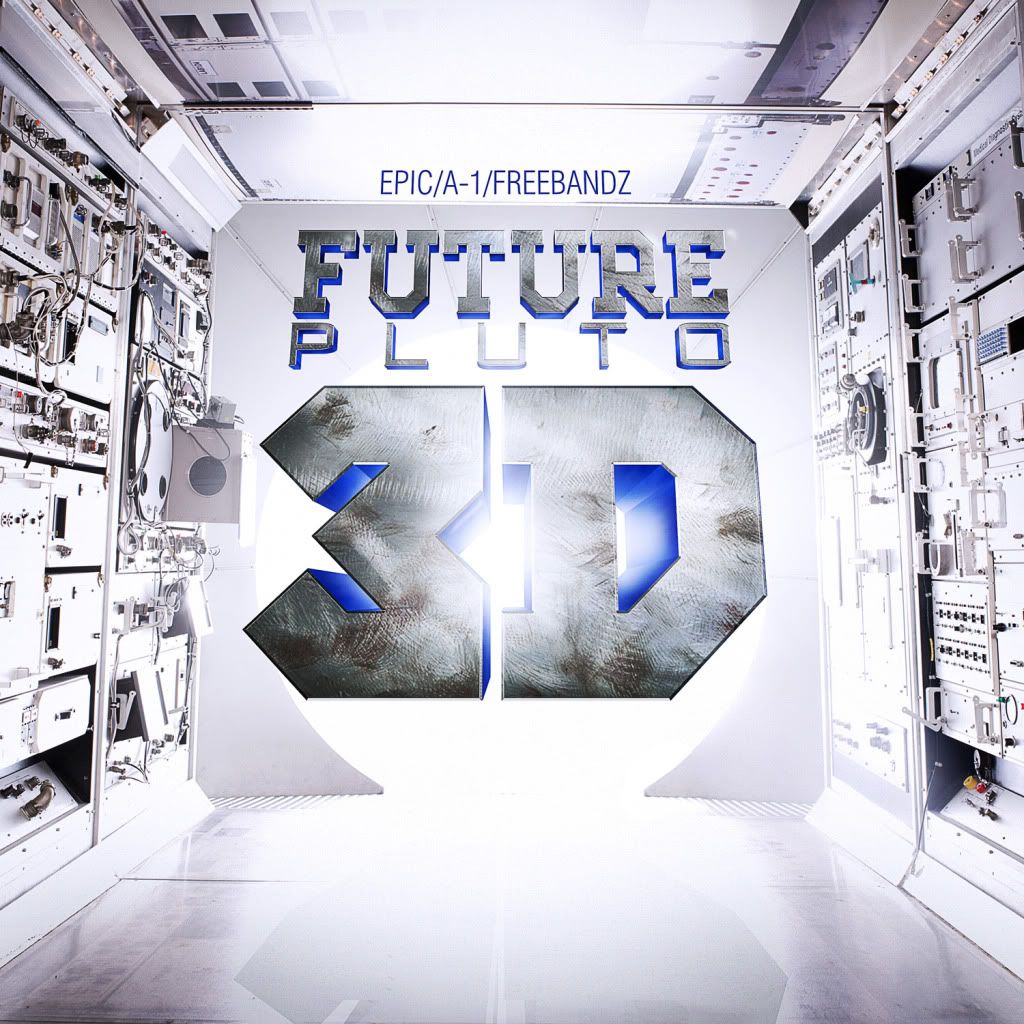 FUTURE
ft
Kelly Rowland
"NEVA END"
October 24, 2012
FUTURE'S PLUTO IS NOW PLUTO 3D:
REPACKAGE OF CRITICALLY ACCLAIMED RAPPER'S DEBUT ADDS NEW SONGS AND REMIXES
"Future is one of the most exciting artists around" – XXL
LEAD SINGLE "Neva End" FEATURES KELLY ROWLAND
PLUTO 3D ALSO INCLUDES COLLABORATIONS WITH DIDDY, DRAKE, LUDACRIS,
R. KELLY AND SNOOP DOGG
FUTURE TO PERFORM #1 HIT "TURN ON THE LIGHTS" ON JIMMY KIMMEL LIVE, NOV. 27th
New York – On November 27th, EPIC Records will release Pluto 3D, a repackaging of Atlanta-based rapper Future's 2012 debut. With three new songs and two fresh remixes – including the album's lead single, "
Neva End (Remix)
," featuring Kelly Rowland – Pluto 3D turns up the heat on Future's already-sizzling career.
"Neva End (Remix)" featuring Kelly Rowland is one of two new remixes on Pluto 3D; the second is "Same Damn Time (Remix)" featuring Diddy and Ludacris, a relentlessly infectious banger. The new tracks are trademark Future jams, innovative and hooky: "First Class Flights" (produced by Sonny Digital), "Jealous" (produced by Mike Will) and "My" (produced by Sonny Digital).
"Future is officially one of the hottest newcomers in the game—in fact he's, well, the future," Complex wrote when Pluto was released on April 17th. It went on to become one of the year's most critically acclaimed albums, earning praise from all corners of the media universe, from Pitchfork to the Source. Pluto debuted in Billboard's Top 10, and launched four smash singles, "Tony Montana" (featuring Drake), "Magic," featuring T.I, "Same Damn Time," and "Turn On The Lights," which hit the #1 position on the MediaBase Urban chart. Future will perform "Turn On The Lights," on Jimmy Kimmel Live to mark the release of Pluto 3D on November 27th.
On October 9th, FUTURE ignited the stage at the 2012 BET HIP-HOP AWARDS with a
mega performance
of his monstrous hit "Turn On The Lights" into "Same Damn Time (Remix)" joined by Diddy amongst other heavyweights. The electrifying pyro-explosions and glowing laser lights set the bar as one of the most triumphant performances of the night. Future (born Navyvadius Cash), is Atlanta rap royalty with family-ties that run deep to the core of hip-hop. He started making music in 2005, hooking up with his cousin Rico Wade, legendary producer and founder of the trailblazing hip-hop collective, The Dungeon Family. "The Dungeon is where I studied songwriting," the hip-hop hit-maker reveals of honing his craft.
Future signed with Epic late last year, and released Pluto on April 17th. "[Pluto is] feel good music straight from the soul," he says. "It's music with no boundaries."
Track Listing for Pluto 3D:
1.) The Future Is Now (Intro)
2.) You Deserve It
3.) First Class Flights
4.) Jealous
5.) Turn On The Lights
6.) Straight Up
7.) My
8.) Same Damn Time (Remix) feat. Diddy & Ludacris
9) Neva End (Remix) feat. Kelly Rowland
10.) Tony Montana
11.) Magic
12.) Homicide
13.) I'm Trippin
14.) Parachute
15.) Long Live The Pimp
16.) Astronaut Chick
17.) Permanent Scar18.) Truth Gonna Hurt You